We are from uttarakhand and Our Mission is to promote our Motherland Devbhoomi Uttarakhand  as the Ultimate Tourism Destination to the World.
Uttarakhand is simply heaven for tourists because whatever is your taste or whatever is your mood you will surely find a destination to fulfill your desired dream.
The only thing you need to make your travel experience great is a good local travel company who can plan a custom tour for you and for that we are here.
lets go Aao Chale Uttarakhand !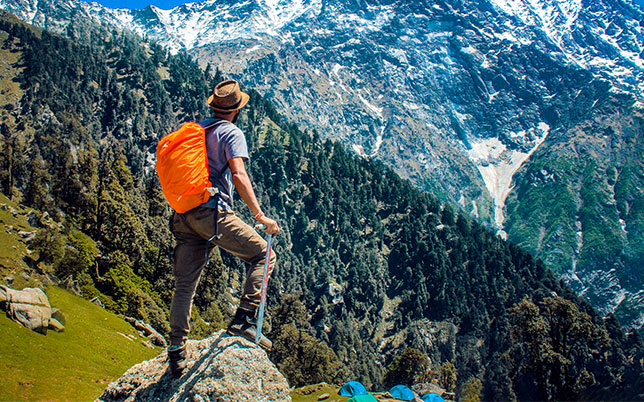 Uttarakhand is a state located in the northern part of India bordering the state of Himachal Pradesh in the west, Uttar Pradesh in south with Nepal in East and Tibet in North.  86% of Uttarakhand is mountainous and most of the northern part is covered with high Himalayan Peaks and Glaciers from where many rivers originate. 65% of the state is covered with forest which is home to thousands of varieties of Flora and Fauna.
Words can never be enough to perfectly describe the beauty and spirituality of uttarakhand, whatever is your taste, choice and purpose of visit there will be enough of places to choose from to quench your desire in Uttarakhand. Uttarakhand is very well connected through roads to rest of the country. It is one of the favourite stat for people looking for north India tours and for people staying in North India making it the best place for finding best holiday packages for uttarakhand and a quick weekend destinations.
Religious Tourism
The places of uttarakhand like badrinath, kedarnath, gangotri , yumunotri finds their mention in the ancient hindu mythology texts relited to gods and that is why uttarakhand is called dev bhoom. Apart from these there are places like haridwar, rishikesh, devpriyag, panch priyag, panch badri, panch kedars. So a person with a taste of religious tourism will find his heaven here.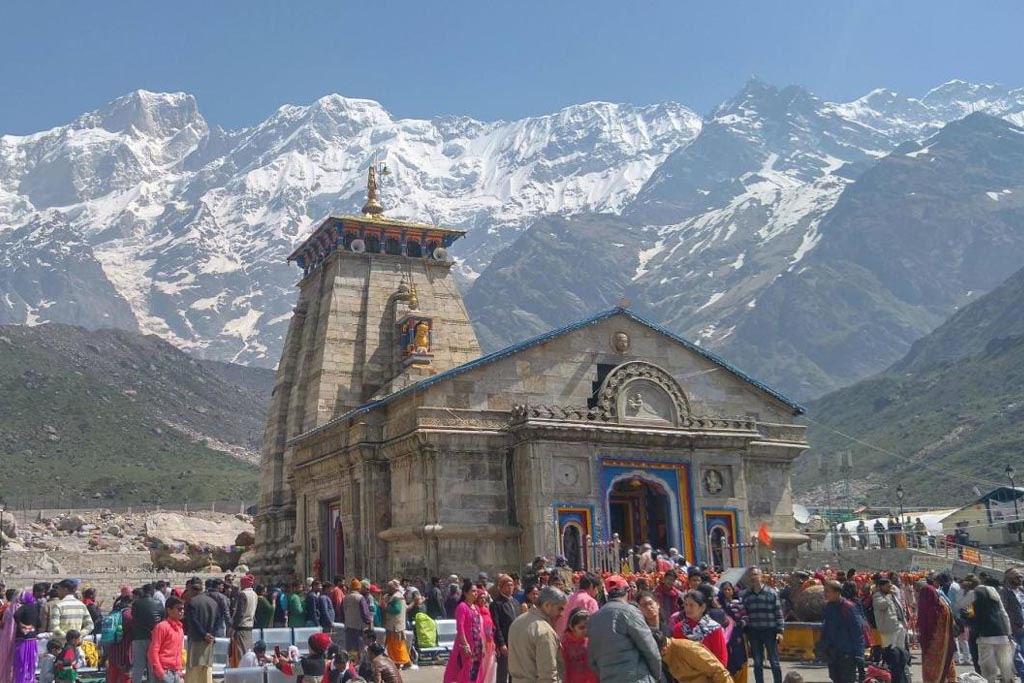 Family Tourism
Uttarakhand is situated in the laps of the mighty himalayas and shivalik mountain range. In uttarakhand you will find all kind of terrains, rivers, lakes, jungles and climatic conditions that give rise to beautiful hill stations and mesmerizing destinations making it ideal for family tourism.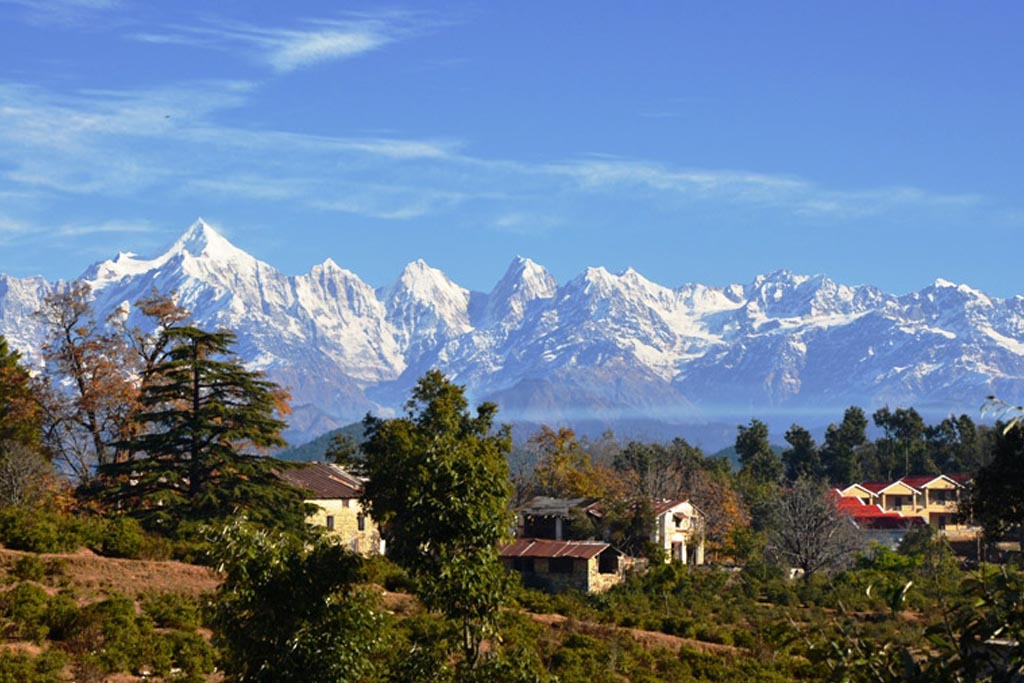 Adventure Tourism
Uttarakhand is fast becoming the hum of adventure tourism in the country. If you are interested in trekking, camping, rafting, cycling, mountaineering, jungle trailing like adventures then surely uttarakhand is ideal for you to explore.
Wildlife & Nature Tourism
The first tiger reserve of India Jim Corbett National park was established in Uttarakhand. With a rich diversity of terrains and forested area uttarakhand is home to some of the best wildlife species in India ranging from Elephants, tigers, dears, bears, and more. There are other national parks like Rajaji National Park, Nanada Devi National Park, Valley of flowers and more to explore here.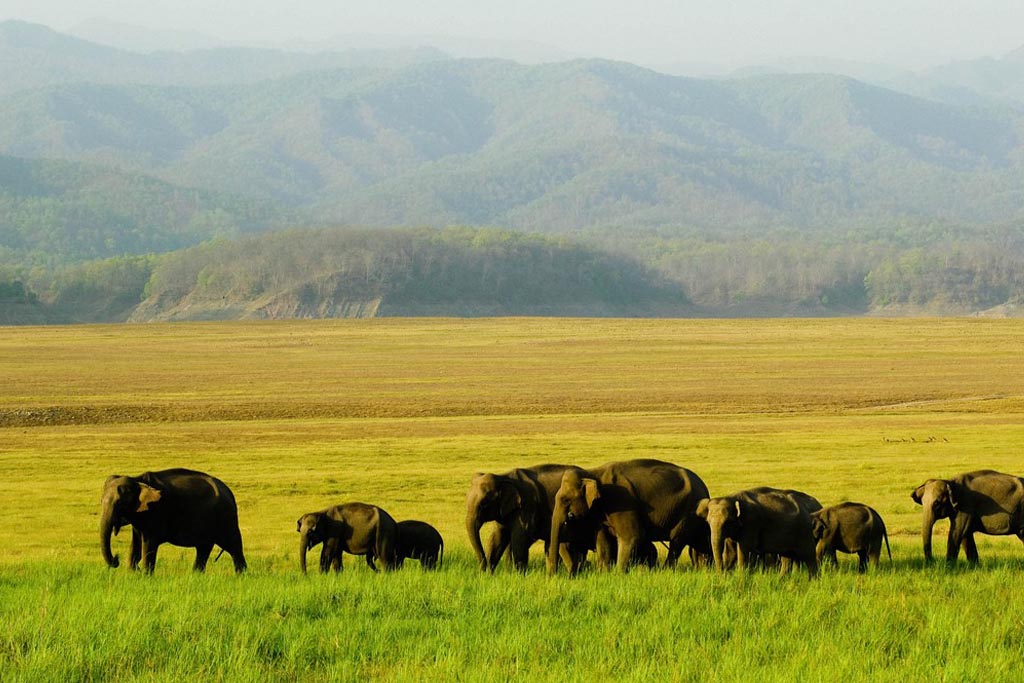 The history of uttarakhand dates back to the stone age as evident from the stone tools, earthen pots and rock painting found in some villages and parts of uttarakhand and archologist have proved that this region has been inhibited by people since prehistoric age
As per historians Akas, Kol-Munds, Nagas, Paharis or Khasas, Kiratas, Aryans were the early tribes that inhibited this regions and this region was frequented by many sadhus and people who were coming here from Nearby plane areas for pilgrimage since olden days and was referred to ad Kedarkhand and Manaskhand.
Preindependence history indicates that the garhwal and kumaun regions were formed during this time which were dominated by separate kings. Among the most promenants were Katyuri Dynesty in kumaun region and King Ajaypal and his successors ruled the Garhwal for nearly three hundred years. 
For a brief time Gorkhas also captured this region and later were defeated by Britishers and unified as one region governed as kumaun comissionary and some part was granted to the princely state of Tehri. 
Post Independence the region of Uttarakhand at that point of time became part of Uttar Pradesh state. But due to cultural difference, political difference and neglect of the region, the demand for a separate state was called for and with many years of struggle and sacrifices by local Pahadi people, in the end on 9th Nov 2000 the new state came into existence as Uttarakhand. 
Uttarakhand is blessed with the beauty of nature because of the diversity of geography that can be found here. Except for sea you will find most of the geographical conditions in Uttarakhand. 
90% of the area of Uttarakhand state is hilly area with varying altitude difference and that is why it is called a hill state. In the far north is high and mighty himalayn range with highest elevations having coolest weather and are covered by ice, glaciers and bare rock. However at the lower elivation of shivalik range you will find dense tropical forest at the lower elevations. The Western Himalayas between 3000-3500 meters are covered with Alpine Shrub and Meadows. Two of India's mightiest rivers, the Ganges and the Yamuna start off from the glaciers of Uttarakhand. There are also several other perennial lakes and many streams in the region. 
Major peaks- Nanda Devi, Mount Kamet , Mukut Parvat , Chaukhamba, Trishul, Kedarnath, Neelkanth, Panchchuli and Bandarpoonch
Major Rivers- Ganga, Yamuna, Bhagirathi, Alakananda,Nayar, Kosi, Mandakini, Pindar and Saryu
Major Glaciers- Maiktoli Glacier, Kaphini Glacier, Ralam Glacier,, Sunderdhunga Glacier, Chorbani Glacier, Gangotri Glacier, Khatling Glacier and Nandadevi Glacier.
The climate of Uttarakhand is very much dependent on the elevation at which the place is. So with so much of variation in elevitation you will find variety of climatic condition in uttarakhand.
At the higher Himalayan region you will find cold condition throughout the year with temprature below 10 Degree. But as you come to lower slopes the average temperature lies between  10 to 30 degree depending on season. 
But if you come down to bhabhar and trai region of uttarakhad you will find it extremely hot during summer with temprature going upto 42 degree celcious. 
During summer seasons uttarakhadn becomes to hot destination for summer travellers who find the hill station as the cool escape from the heat of planes. 
During Rainy seasons uttarakhand receiver moderate to heavy rains and at some places landslides also occur so travelling to uttarakhand is avoided during rainy seasons.
After rainy season before winter uttarakhand again become hot destination for tourists with greenery around and clear weather. In fact locals consider the month of Aug to Nov as the best times to visit uttarakhand. 
In winter seasons uttarakhand is visited only by trekkers and snow lovers as the temperature falls very low and heavy snowfall in upper regions. 
BY AIR – There are 2 domestic airports in  Uttarakhand. These include the Jolly Grant Airport in Dehradun for garhwal region and Pantnagar Airport for kumaun region. While there are regular and routine flights available to dehradun from various cities specially delhi , the flights at pantnagar airport are limited. 
BY RAIL –  The major rail heads of uttarakhand are dehradun, haridwar, kotdwar and haldwani , kathgodam. From the various parts of country like delhi, varanasi, lucknow, mumbai, kolkata  many trains have regular frequencies to these cities
BY ROAD –  Uttarakhand is very well connected with road network to the rest of the part of country. The most convenient way of transportation in uttarakhand is by road itself be it in your private vehicle, hired taxi or government transport buses of uttarakhand as well as nearby states which ply between various cities. With the new Char Dham Yatra Project travelling to uttarakhand by road has become more convenient.