Mussoorie hill station is one of the top famous hill stations in India which is situated near Dehradun city district of Uttarakhand state. It is about 35 km away from Dehradun and 290 km from Delhi. Mussoorie is in the foothills of Garhwal Himalayan range at the height of 2005 meter above sea level which offers a scenic view of snow ranges to the north-east, dazzling view of Doon valley and the Shivalik ranges to the South.
With lush green hills, variety of flora and fauna, stunning view of the Shivalik ranges and the Doon valley attracts thousands of tourists both domestic and international to Mussoorie. Along with this hill station has some prestigious educational institution of India, hotels, buildings, old inn, cozy cafes, offices, churches, busy market and tourist spots to attract the visitors.
Mussoorie hill station is also known as "Queen of Hills" which offers a romantic view and dazzling view which has always been a favorite of many. When you visit here you can't erase the memories from your heart and you will keep remembering this place again and again.0
What is Mussoorie famous for?
Mussoorie is famous for hill station, weekend gateway, trekking,  Winterline, Himalayan views, snow-draped mountains, romantic scenes, adventure activities and many more.
Mussoorie is recommended destination for summer and winter vacation and also famous for honeymoon destination.
Mussoorie is popular among people who seek of inner peace and standstill mind.
Best time to visit Mussoorie
Although Mussoorie can be visited at any time of the year but the peak tourist season for Mussoorie is during summer and winter vacation. During this time there is always heavy rush of tourists in Mussoorie. In the end-day and first-day of the year, lots of people reach here to celebrate these days. In this time, you should come at Mussoorie hill station and enjoy these festivals with snowfalls. During end of December and Starting January Mussoorie receive snowfall.  To avoid unnecessary crowd then you can visit Mussoorie during April to November.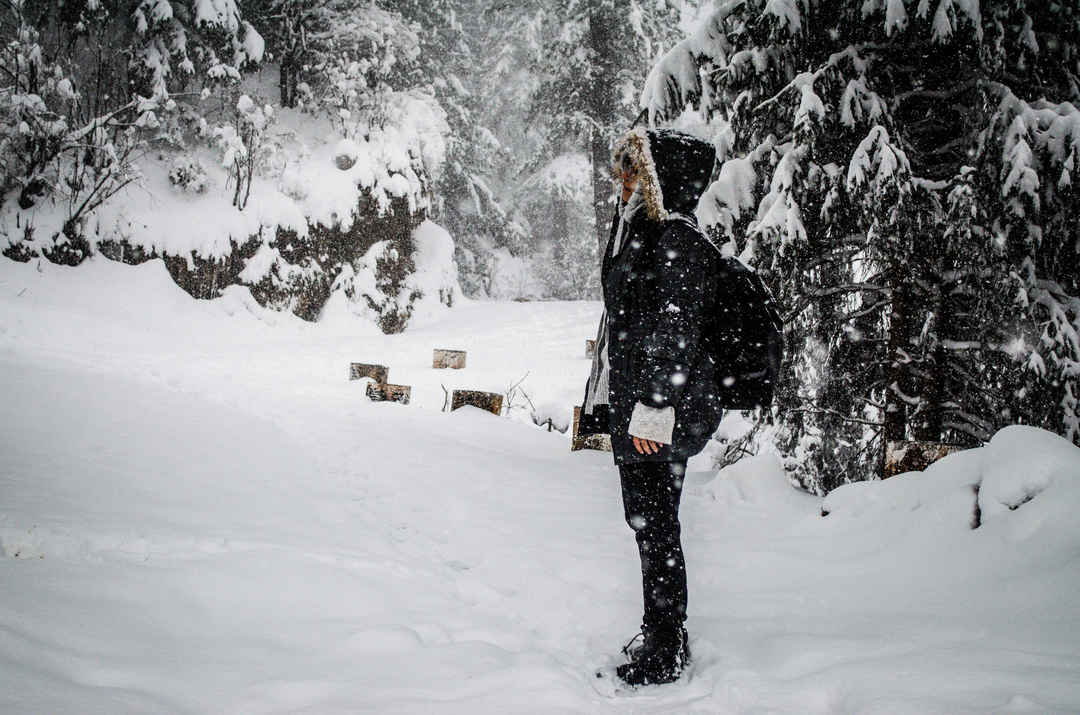 By Road – Mussoorie is situated in Dehradun district of Uttarakhand, India. It is very well connected to rest of India through network of Roads. From Dehradun city Buses are directly available to Mussoorie.
By Train – The nearest railway station is Dehradun Railway Station which is 36 km away from Mussoorie and many trains connect to Dehradun from various cities of India.
By Air – The nearest airport for Mussoorie is Jolly Grant Airport Dehradun (60 km).
Trekking & Camping-  you can trek in the numbers of trekking trails in and around Mussoorie where adventure lovers can also trek and explore the nature. You should trek on the popular trekking trails in Mussoorie such as Hppay valley to Library Head, From Waverly Convent to Company Bagh and from Valley View to Clouds End and camp near Hathipaon and George Everest House region. You can enjoy snacking and chatting along with natural surroundings.
Shopping- Tourist can find number of shops in Mussoorie where one can purchased handicraft, artifacts, apparels, monuments, shawls, woolen clothes and many more items. Mall Road is well-known shopping area in Mussoorie.
Adventure Sports- Adventure sports are the major attractions in Mussoorie such as Rock climbing, Rappelling, Zipline, Sky Walking and Day Hikes.
Watch Winterline-Winterline is an amazing natural miracle that is visible from only a few places in the world one of which being Mussoore. During evening, it is visible only from mid-october to mid-january. Winterline offers a spectacular view that you must see.
During the peak season accommodation gets expensive and tough to find hotel to stay. It is better option to book your room in advance in Mussoorie and to avoid any last minute hassle.
During peak season, all vehicles are not allowed in Mussorie hill station. So make sure you have proof of hotel booking with you to avoid any trouble.
Budget and luxury accommodation available. Most hotels are placed around Mall Road and Bus Stand.
Best time to visit winter and summer vacation but Avoid rainy season due to slippery road and landslide.
There is a heavy rush of tourist during the snowfall, and festive season like Christmas and end-day and first-day of the year.
Mussoorie is a perfect weekend gateway from Delhi and Dehradun.
There are several other beautiful destinations nearby Mussoorie such as Dehradun, Dhanaulti, New tehri, Kanatal and Camba.
Places to visit in Mussoorie
Kempty fall is the most famous and one of the oldest tourist spot located on the way between Dehradun to Mussoorie Roads. Kempty fall was developed more than 150 years ago by a British officer as places for organizing tea parties at a height of 4500 feet  above sea level which is surrounded by high mountain cliffs.
It is most popular as a picnic spot or a perfect day out place nearby Mussoorie at a distance of 15km. It is known for a milky steam of water, one can enjoy the refreshing bath under the 40 feet kempty fall.
Most famous path in Mussoorie is The Mall Road at the height of 2000 meters above. Mall Road is located in the heart of "Queen of Hills," it is designed in colonial style with benches and lampposts filled with modern shops, video game parlors and exciting skating rinks available for kids entertainment. Along with these tourists can enjoy food and snacks at the various small and big restaurants on both side of Mall Road. Food stalls also offers delicious sweet on Mall Road.  
Gun Hill is the second highest peak of the Mussoorie which is situated at the height of 400 feet above the Mall Road. Tourist can reach here in 20 min by walking distance through the Mall Road. You can also enjoy Ropeway lift to Gun Point which provides dazzling views of the city and the valley.
In addition, Gun Hill is a popular place among photographers and Himalayan viewers as it provides a bird's eye view of the surrounding Himalayan Ranges namely Bunderpunch, Pithwara,  Srikantha and Gangotri group etc. Travelers can also witness the top view of Mussoorie from Gun Point with other graphic views of the Mussoorie and Doon Valley.
Camel Back Road offers a memorable experience in Mussoorie. This 3 km long route is titled as Camel Back Road due to the presence of natural layout of rocks shaped like a camels hump at the end of road.
Camel Back Road is one of the must visit places in Mussoorie which offers a romantic view of sunrise and sunset form this road. And it is a perfect way to walk with nature at all around during evening and morning in summer, but there is a little crowd on this road in the summer morning and evening.
Apart from this, tourists also like to enjoy amazing views of Doon Valley from this road with snacks.
George Everest house is settled on the top of a cliff which offers a tranquility and standstill mind. It is situated at a distance of 6 kms from Gandhi Chowk in Mussoorie and one of the major attractions among tourist in Mussoorie. From this place you can see a stunning view of Doon Valley on one side and the Aglar River valley and the peaks of the Himalayan range on the other.
Apart from this, Sir George Everest's House and Laboratory are also called as the Park Estate which was erected in 1832.
Tourist can reach George Everest Peak by 500 meter uphill trek from George Everest House. George Everest House and George are both famed for camping, picnics and adventure outings. Nowadays this place is getting popular day by day.